Outside The Lines recently had Sonicsgate director Jason Reid and local TV reporter Chris Daniels on with Sacramento Mayor Kevin Johnson to discuss the latest on the possible Sacramento Kings relocation to Seattle.
Jason and Chris did a great job informing everyone exactly what the current situation is and how both Seattle and Sacramento fans are dealing with the situation. I highly recommend you watch the full 21 minutes but if you are strapped for time you can skip past what Mayor Johnson is saying as most of it is exaggerated and worded to make Sacramento and it's fans out to be the best thing that's ever happened to the NBA.
Let me know what your thought's are on the entire situation not only from a Sonics fans point of view but also as to how you feel about the fans of Sacramento having to deal with this.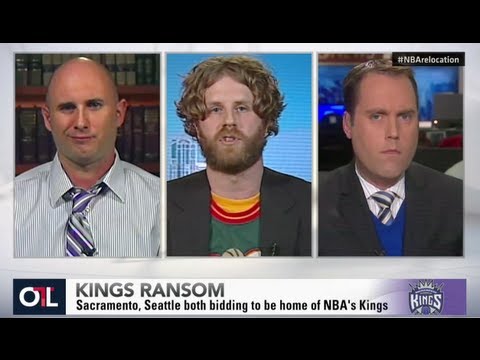 While we have you here, please take a moment to check out our Forums and Message Boards to discuss everything Seahawks, Mariners, SuperSonics, Sounders and more!
I've been a huge fan of the
Seahawks
and
Mariners
since childhood. Raised in downtown Seattle just minutes from the sports heaven that was the Kingdome. I remember seeing the dust spread over the city from my apartment window when they blew it up. I swear a single tear rolled down my face as I watched. The day either team wins it all will be the day I can die a happy man. Go Hawks!
Latest posts by Paul Novak (see all)